TAKING CHIROPRACTIC
CARE TO THE NEXT LEVEL
Serving The Portland Area
Chiropractor Portland OR
Welcome to Chiropractic Physicians and Rehabilitation: Samantha Stuart located at 11657 NE Glisan Street Suite 1 in Portland, OR.  As a trusted professional in chiropractic care, Dr. Samantha Stuart, DC provides exceptional service to patients suffering from a variety of conditions. We recommend chiropractic care as a way to prevent injury and illness as well as a solution to reducing pain, improving mobility, and significantly increasing quality of life. Chiropractic care is holistic and does not rely on medications or surgical procedures. It can help you feel better. Please don't hesitate to contact our Portland chiropractors with any further questions you have. We are here to help you achieve your goals.
When you come in to see our Portland chiropractor, we'll provide a full examination to determine the underlying cause of your pain or lack of mobility. Our goal will be to create a customized treatment plan that addresses this. We provide a wide range of chiropractic care and services in our offices.
To help improve the pain you feel, our team first examines you and listens to your symptoms. We then determine the underlying cause of your pain. This is quite often related to a misalignment of the spinal column and poor communication between the central nervous system and musculoskeletal system. Chiropractic care focuses on providing a way to re-align those muscles and joints to ensure the pain is reduced and mobility is restored.
Chiropractic Physicians and Rehabilitation:
Samantha Stuart
IS CHIROPRACTIC RIGHT FOR YOU?
HOW CHIROPRACTIC CAN HELP
We use a combination of chiropractic care services to treat your pain. This includes spinal adjustments. We use the Thompson technique and Diversified Adjusting methods. These methods encourage natural healing and do not create pain for you.
Thompson technique utilizes pressure applied to the joints in the legs and spine. We perform this technique while you lay on a cushioned table.
The Diversified Adjusting procedure is a classic spinal manipulation. We will place manual pressure on various areas of the spine to achieve proper alignment. This reduces your pain.
COMPLEMENTARY SERVICES
In addition to these chiropractic services, we will also recommend complimentary services that are also a key part of your recovery and pain relief. This may include:
Massage therapy to stimulate healing, promote better blood flow to the muscles and boost the immune system's function
Physical therapy to encourage mobility improvement through building muscle and range of motion
Personal training services to help you achieve a better quality of life through improving your overall muscle tone and health
Nutritional counseling to address any underlying nutritional concerns that could be limiting your healing and wellbeing
Each of our patients receives a comprehensive exam and treatment plan that's right for their needs.
The Education of a Chiropractor
Most patients don't realize how much education chiropractors in Portland have. Chiropractors are held to some of the most intense educational standards of any health field. In fact their education standards are very comparable to that of a medical doctor. After completing a strong emphasis of basic sciences in college, chiropractors attend a four year chiropractic college. This means that chiropractors are primary care physicians. In other words you don't have to have a referral to see a chiropractor.
You don't have to live in pain. We are here to help you get your life back.
SYMPTOMS CHIROPRACTIC CAN HELP
Contact us today to see how we can help you feel better today.
HOW TO CHOOSE A Portland CHIROPRACTOR
The following pointers can be useful in helping you find the best chiropractor for you in Portland. Often times when people are looking for chiropractor in Portland, they simply go straight to Google and choose the first result they see.
However, a chiropractor who is coming up first in a Google search should not automatically become your first choice for care. Consider the following steps to find the best chiropractor for you.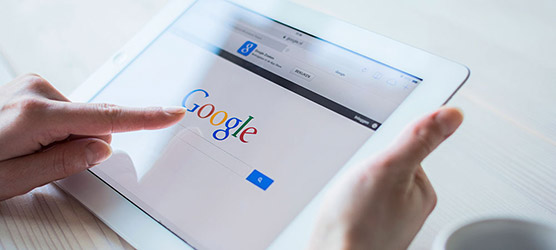 Time Needed: 5 minutes
Total Cost: USD 0.00
THE 4 SIMPLE STEPS TO CHOOSING A Portland CHIROPRACTOR
Step 1: Start a Google Search
First, enter any of the options below in the search bar:
Chiropractor Portland
Chiropractor 97220
Chiropractor near me
Best chiropractor in Portland

Step 2: Check Out Their Website
The top Portland chiropractors put just as much thought into their site as they do in their overall practice. In looking over their website, you should get a sense if they might be the best chiropractor for you.

Step 3: Read Their Reviews
Find the Google Business Page of a chiropractic office you are considering for care. It's one thing for a doctor to claim they can help, it's another to see patients leave their happy reviews providing proof.

Step 4: Call The Office
After getting a general overview of what the clinic offers, call the the office to see if they match the messaging that their site and Google My Business have portrayed. After a brief talk with the office, you will find out if they are the the right fit for your health goals.

TRUSTED CHIROPRACTOR: READ OUR REVIEWS